Oil and Gas Companies' Credit Woes – Who's Next?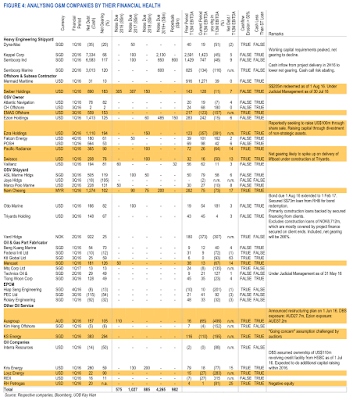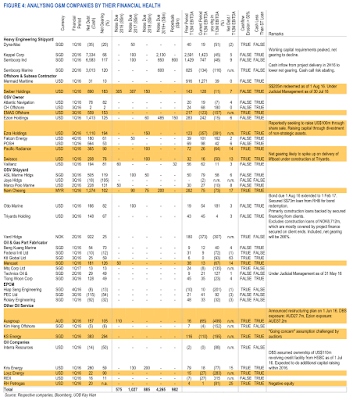 ASL, Ausgroup, Dyna-Mac, Ezion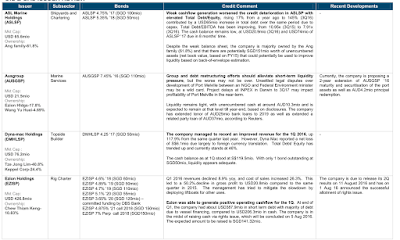 Ezra, Falcon, Keppel Corp, Kris Energy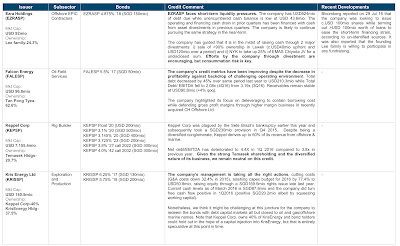 Mencast, Marco Polo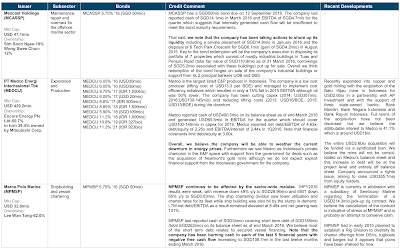 Nam Cheong, Otto Marine, Pacific Radiance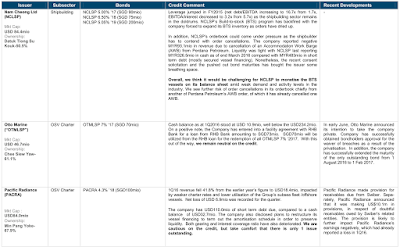 Perisai Petroleum, SembMarine (Jurong shipyard), Swissco, Swiber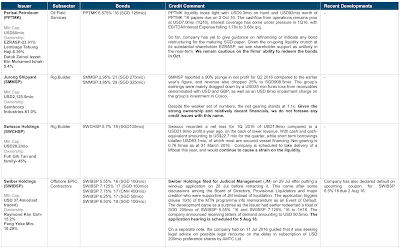 Vallianz

Source: UOB Oil and Gas sector Update.
The information herein is given on a general basis without obligation and is strictly for information purposes only. It is not intended as an offer or solicitation with respect to the purchase or sale of any investment or insurance product mentioned herein. Nothing herein should be construed
as a recommendation or advice to transact in any investment or insurance product of companies mentioned within. Although every reasonable care has been taken to ensure the accuracy and objectivity of the information contained in this publication, the Company and its employees cannot be held liable for any errors, inaccuracies or omissions, howsoever caused, or for any decision or action
taken based on the information or views expressed in this publication. The Company does not warrant the accuracy, adequacy, timeliness or completeness of the information herein for any particular purpose, and expressly disclaims liability for any errors, inaccuracies or omissions. Any opinions, projections and other forward-looking statements regarding future events or performance of, including but not limited to, countries, markets or companies are not necessarily indicative of, and may differ from actual events or results.
The information herein has no regard to the specific objectives, financial situation and particular needs of any specific person. Investors may wish to seek advice from an independent financial adviser before investing in any investment or insurance product. Should you choose not to seek such advice, you should consider whether the investment or insurance product in question is suitable for you.