What will Happen coming Monday to SGX stocks?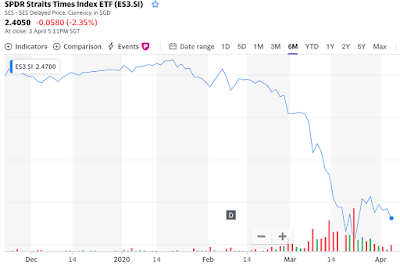 After the circuit breaker announced on Friday by Singapore government, what do you think will happen to Stock market on Monday?
Using STI ETF ES3:SGX,
In 2020,
FREE FALL
20-01-2020 : Peak YTD 3.337
23-03-2020 : Bottom at 2.241
REBOUND
27-03-2020 : Rebound to 2.533
DECLINE
03-04-2020 : Decline to 2.405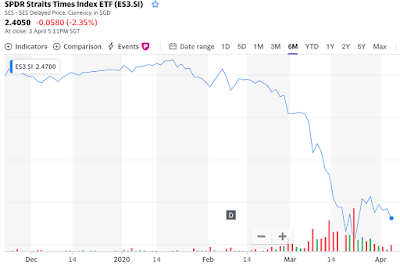 Source: Yahoo finance
MONDAY 6 APR 2020
Will it be black Monday in SG?
Or will Stocks Rally!
Maybe its time I learn how to short.
The easiest way is probably short using the Single Stock Daily Leverage Certificates (DLCs) listed in SGX.
https://dlc.socgen.com/